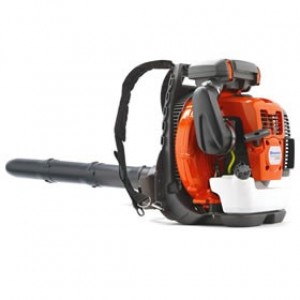 Product Information
Husqvarna 580BTS Mark II Backpack Blower
The Husqvarna 580BTS is Husqvarna's most powerful commercial backpack blower. Designed to take on the toughest landscapes with debris. The large air flow and high air speed are provided by an efficient fan design. The 580BTS is the perfect prep tool to clear your landscape of leaves. The 580BTS comes with a harness that has wide shoulder straps and tube mounted throttle controls.
X-TORQ Engine:The X-TORQ engine design reduces harmful exhaust emissions by up to 60 percent and increases fuel efficiency by up to 20 percent.
Adjustable Ergonomic Handle:The handle can be adjusted to fit the operator and has rubber inserts for a superior comfortable grip.
Air Injection:Centrifugal air cleaning system removes larger dust and debris particles before reaching the air filter. This results in reduced air filter cleanings and improved engine life.
Air Purge:Removes air from carburetor and fuel system for easy starting.
Commercial Grade Air Filter:The 2-stage intake air filtration ensures long operation periods in dusty conditions.
High Blowing Capacity:The powerful and easy to start X-TORQ engine in combination with efficient fan design delivers high air speed and air flow.
Ergonomic Harness:Comfortable, ventilated and load-reducing harness with hip belt and wide shoulder straps.
Cruise Control:Fan speed can be set for easier handling.
LowVib Vibration Dampening:Dampeners between the engine and chassis effectively reduce vibrations.