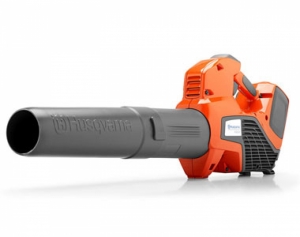 Product Information
Husqvarna 320iB 40V Cordless Handheld Leaf Blower (Battery/Charger Included)
Are you looking for a quiet, lightweight blower? Are you tired of issues associated with fuel? If so, the Husqvarna 320iB is the answer to all your wants and needs! This powerful little blower weighs just 5.7 lbs and runs on a lithium ion battery. The 320iB combines a comfortable design, features and power to allow you to tackle any task while not becoming fatigued.
Quiet Operation:Creates low amounts of noise, increasing comfort and allowing you to work in noise sensitive areas.
High Power:Clear debris, leaves, and trash easily with up to 410 CFM of volume and 103 MPH of speed.
One Battery Fits All:Easily switch your battery out for quick access to a 40V trimmer, chainsaw, or hedge trimmer.
Stay Comfortable:A low weight and slim design provide a much more comfortable experience than with heavier blowers. Cruise control allows you to easily set a specific speed for each task.
Battery and charger included.