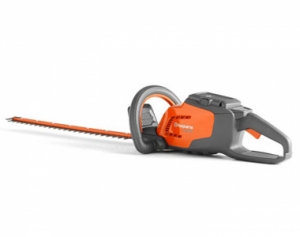 Product Information
Husqvarna 115iHD55 36-Volt 22 Inch Cordless Hedge Trimmer Bundle (Battery and Charger Included)
savE:Switch between normal and savE mode to maximize power or run time.
Cordless:Enjoy a cordless, gas free, low noise experience. Battery is designed for long lasting and reliable use.
Brushless Motor:Produces a high torque to weight ratio for excellent efficiency. Designed for low noise and long life.
Key Pad:Intuitively designed and easy to use.
Ergonomic Design:Slim and ergonomic hedge trimmer is both well-balanced and lightweight, making operation more comfortable.